Day 11 - Heading home from Sri Lanka today. We are being picked up by another minivan at 2.30pm to take us to Negumbo airport for our flight home leaving at 6.20pm
Final morning in Columbo, met Sam and Rob at 8.30am in hotel this morning to make use of the rooftop infinity pool, before we headed out for one final explore.
Squinting photo into the sun.
Infinity pool view, we said with the clouds it could be the Norfolk coastline, not Sri Lanka!
Dried off and headed off out at 9.30am. We picked up two tucs outside the hotel and told them we wanted to get to the Red Mosque, who thought it could be so hard to get anywhere, taxis are very willing but have no idea where anything is in Columbo. I gave our driver directions and he took us to a big red shopping centre, before eventually getting us there. The girls in the other tuc jouned us 20mins later, they had abandoned theirs and walked the last half mile as their driver could only say 'yes' so he was useless and got them totally lost!
We then moved on into the bustling side streets for more local shopping in the Pettah Market are, girls buying sparkly things in one of the haberdashery, rob brought a bag, we tried to buy some long sleeved shirts in designs we liked, but they didn't have our sizes, and they kept bringing out different design shirts we didn't like, as well as then chasing us round the market with more shirts, really funny 🤣!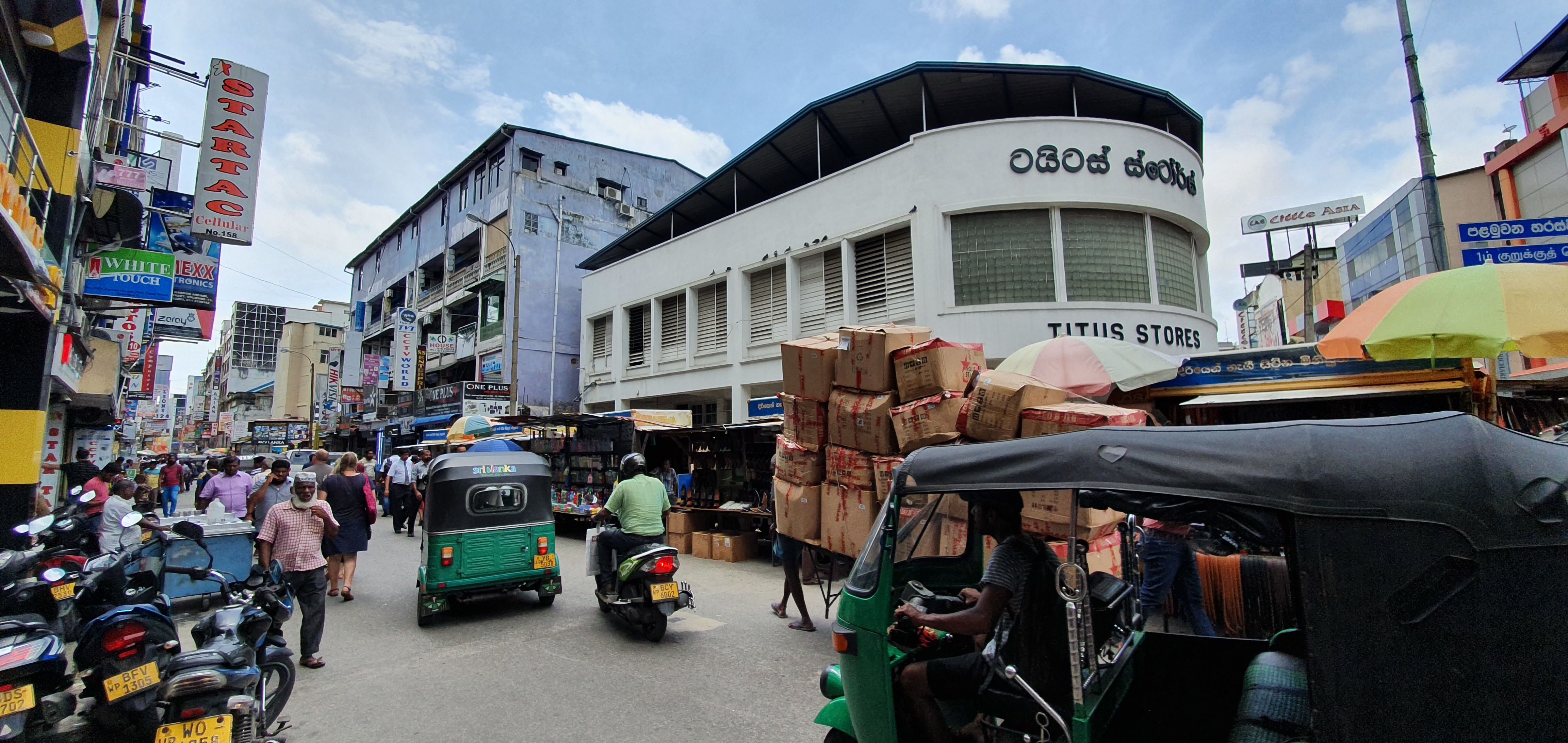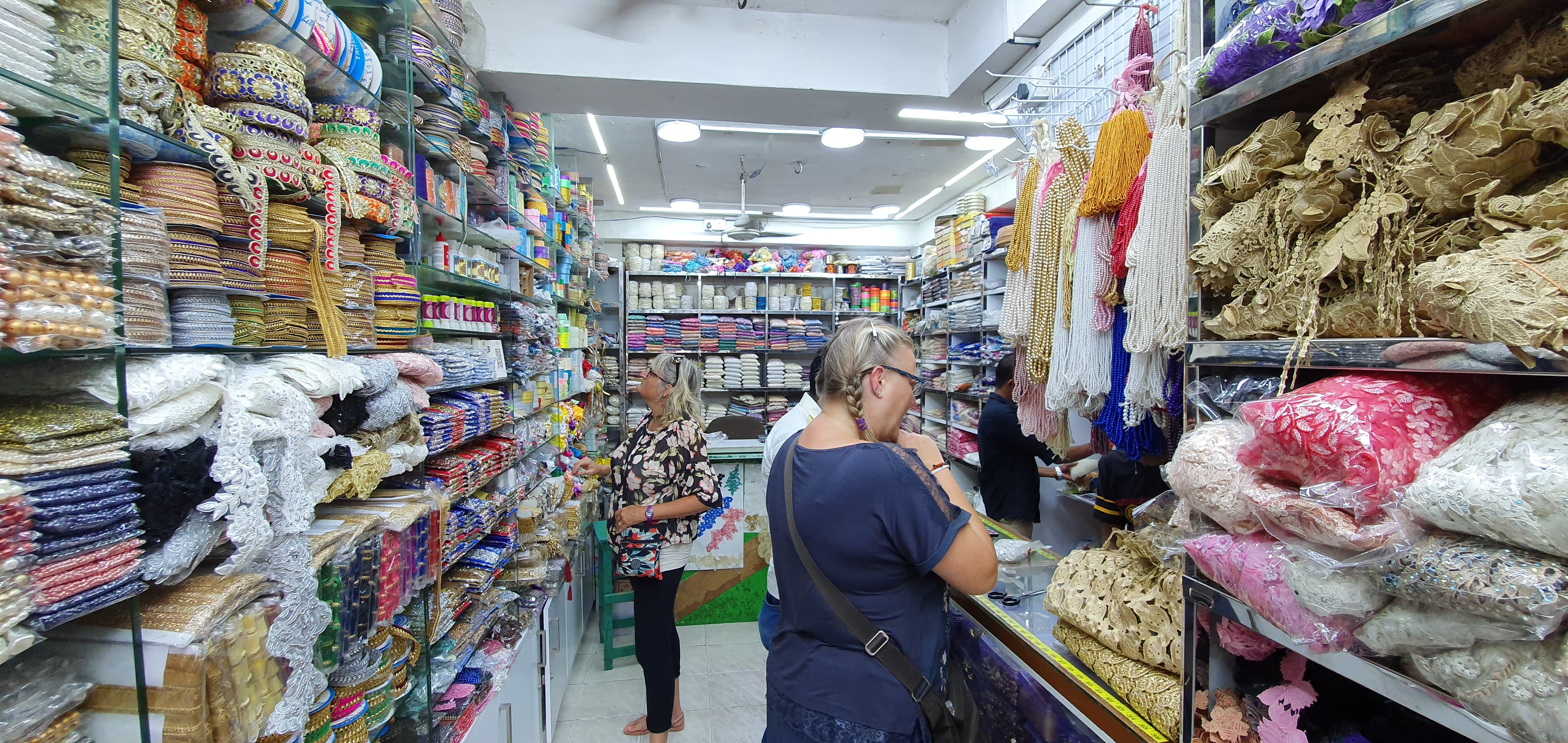 Rob checking out the bling chains.... not sure if he is buying or not?
Left the market just as the afternoon monsoon rains descended again in two tucs at 12noon to head back to the hotel to finish packing everything into our rucksacks, have a final shower and change into something cleanish?!? for the flights home. Thankfully the hotel were amazing and allowed us a late check out at 2.30pm on both rooms.
Final shopping opportunity at Negumbo Airport before eventually checking bags.
Leaving Negumbo at 6.20pm Tuesday night, flying on to Dubai for a 3 hour stop over.
Me and Julia had a beer and burger and chips each which cost us nearly £65! but we said it is what it is as we are in Dubai, and it was very nice.
Our flight departed Dubai at 00.40am Wednesday morning (6.5hr flight), and we arrived in Schiphol airport at just after 5am local time, and have been here since then before our flight to Norwich boards at 1.10pm local time, departing at 1.40pm.
Nearly home now, last leg of the journey before the taxi journey home! We have been up for so many hours now, through numerous different time zones we are not quite sure where we are.