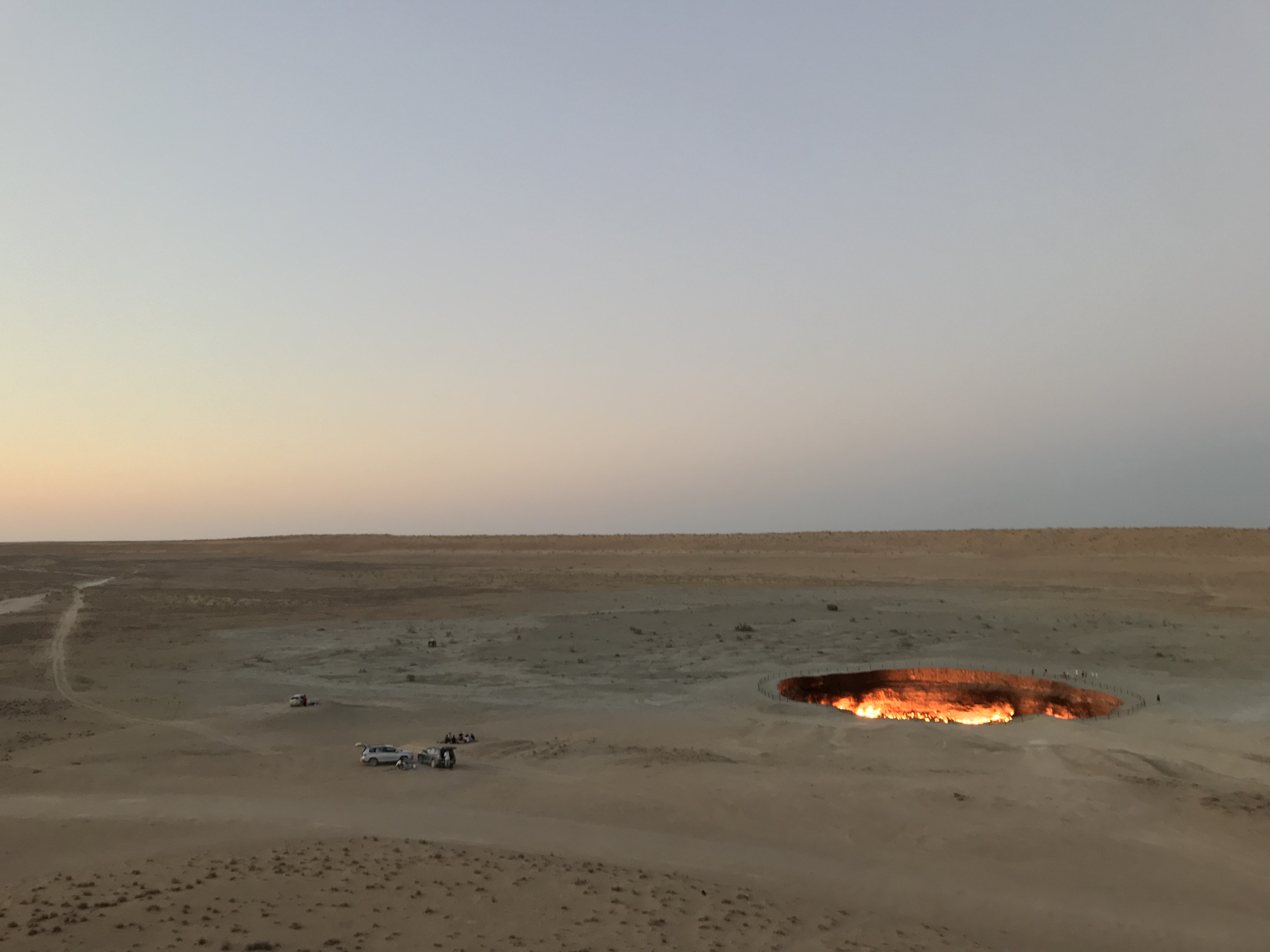 Short story update as there is too much happening & not enough time or WiFi to keep posting;
Saw the Darvaza gas crater. Straight out of a sci-fi movie. Camped there, met lovely couple from Switzerland Andrea and Andre (Russian). Drank vodka, looked at stars and listened to guitar and singing till 2am. Camped in the desert. Awesome.
Went to Merv, stood on top of 5th Century BC walls and had a mooch around.
Roads in Turkmenistan were so bad that we dented a wheel in a pot hole. 10 minute job to replace wheel. Need to find someone with a lump hammer to smack it straight... or circular again.
Crossed into Uzbekistan. One of the easiest entries so far. Everyone is super nice and friendly.
Bumped into 'The Rebel Ramblers' - a bunch of Irish lads (3) squeezed into a Micra. They'd removed the passenger dashboard/glovebox to make space. Convoyed with them to Bukhara.
I managed to get the car stuck by dropping both wheels into basement window openings (see pics) but the Paddies were AMAZING and set to work helping us jack/push/pull Rosie free. Luckily I had landed on the suspension wishbones so no major damage. Bought them beers as a thank you and we all went to dinner so I think we're square.
That's all for now.